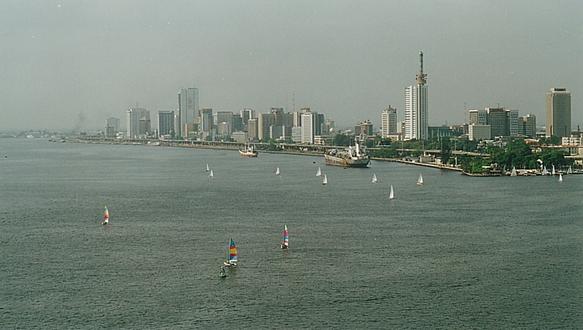 Cheap Flights to Lagos from UK

The team at Cheap Flights to Africa has their eyes on all the airports inside the United Kingdom and all the airlines available there. If you have got plans in line to visit Lagos, our expertise and solutions would be of great use to you. Lagos is the most talked about city of Nigeria and thus visited by millions of people each year. The biggest proportion of its tourism industry is shared by nationals of the UK. Therefore CF2A is offering a wide range of Cheap Flights to Lagos, taking into consideration each and every airport of the region.
It is undoubtedly one of the most hip, flamboyant and affluent cities on the African continent where nightlife, glamour, energy, astounding museums and many other tourist attractions co-exist. For travelers interested in visiting the city, we have a detailed list of Flights to Lagos from which, they may select the best one of their choice. In addition, we also have some amazing packages in which, economized rates for flying coupled up with amazingly low rents for some of the top notch hotels of the city can be found. Despite destined towards working on lowering the travel expenses we do not, in any way, compromise on quality of the services. Indeed, our quality services and dedication are what have made us highly successful and popular.
For more information and further details regarding Nigeria Flights, you can call us on 0207 871 4545 as well as book online at www.cheapflights2africa.com. Reservations for Lagos Flights can also be made through e-mail and live chat.